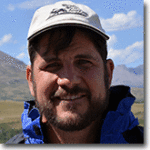 Erik Molvar ~  Western Watersheds Project's Executive Director. Erik cut his teeth in conservation fighting oil and gas projects in Wyoming during the Bush administration, and his signature accomplishment is defeating the 1,240-well Seminoe Road Coalbed Methane Project during that time. He is a wildlife biologist with published research in the behavior, ecology, and population dynamics of Alaskan moose as well as large-scale conservation planning. more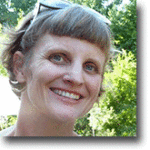 Greta Anderson ~Western Watersheds Project's Deputy Director. Greta's experiences ranged from working as a conservation advocate for environmental non-profit organizations, to serving as a field contract botanist for the U.S. Fish and Wildlife Service and the National Park Service. She is an author of numerous reports and publications on the impact of livestock grazing, riparian restoration and rare plants in both the United States and Mexico….  more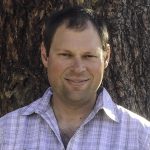 Adam Bronstein ~ Western Watershed's Idaho Director was born and raised in Syracuse, NY and spent his youth climbing and exploring the Adirondack wilderness. He began traveling to the western states in his late teens and soon fell in love with "the big open." He attended SUNY College of Environmental Science and Forestry where he earned a B.S. in Environmental Studies and Geographic Information Systems. Adam moved to Central Oregon in 2014 to live close to public lands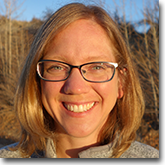 Talasi Brooks ~ Western Watersheds Project's Staff Attorney. Talasi earned her J.D. from the University of Montana School of Law in 2013, along with an M.S. in Environmental Studies.  She served as Managing Editor of the Public Land and Resources Law Review, Vice President of the Environmental Law Group, and co-authored her team's winning brief with the National Moot Court team.  She also volunteered with a local public interest environmental attorney tackling timber sale cases, completed her required clinic with Western Watersheds Project, and interned with Wilderness Watch, a national nonprofit Wilderness advocacy group. After graduating, she clerked for Justice Michael E Wheat of the Montana Supreme Court for a year.  Talasi joins Western Watersheds Project after four years as a staff attorney with Advocates for the West, a nonprofit environmental law firm.  Her legal work has largely focused on protecting the sage-grouse, an iconic sagebrush obligate bird threatened by degradation of its sagebrush habitat, and on reining in Wildlife Services, a federal agency that kills predators.  Talasi's interests include hiking, cycling, reading fiction, and small-scale organic farming.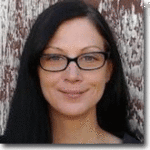 Melissa Cain ~ Western Watersheds Project's Bighorn Conservation Director. Melissa holds a degree in Earth Sciences from Oregon State University, where she focused on terrestrial and aquatic systems and GIS. Prior to joining WWP, she worked for non-profit organizations and government agencies in Oregon, Montana, and Idaho. Melissa specializes in applied geospatial science, and is interested in expanding the use of remotely sensed data, UAVs, and other spatial ecology technologies in public lands preservation campaigns and wildlife advocacy efforts. more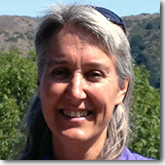 Laura Cunningham ~ Western Watershed's California Director, Laura grew up in the San Francisco Bay Area and attended UC Berkeley where she studied zoology, paleontology, botany, and resource management. She traveled extensively around the Golden State on wildlife biology jobs working for California Department of Fish and Wildlife, US Geological Survey, Bureau of Land Management, and universities surveying for and studying such species as the Owens pupfish… more
Kelly Fuller ~ Western Watershed Project's Energy and Mining Campaign Director. Prior to WWP, she worked on energy campaigns in in more than two dozen states. Most recently she was Executive Director of Gila Watershed Partnership of Arizona and The Protect Our Communities Foundation. She has also worked for American Bird Conservatory, Plains Justice, and Voyageurs National Park Association. more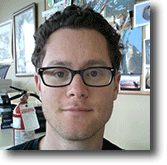 Jeremy Greenberg ~Western Watersheds Project's Bookkeeper.  An Idaho native, Jeremy grew up in the Wood River Valley and attended Montana State University in Bozeman.  He has a Bachelor of Arts in Media and Theater Arts with a Minor in Business Administration. more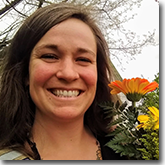 Jocelyn Leroux ~ Western Watershed's Project Washington and Montana Director grew up exploring the mountains and high desert of Southwest Colorado where her love and appreciation for open spaces and public lands began to develop at a young age. Jocelyn earned a degree in Environmental Biology and Ecology with an emphasis on watershed science at Western State University in Gunnison, CO and then went on to earn her master's degree in Environmental Policy from Western Washington University in Bellingham, WA. Prior to earning her bachelor's degree Jocelyn spent a season doing trail work in central Colorado and a summer tour guiding in Alaska. She then spent four seasons introducing teens and young adults to the mountains of Colorado while working for the Colorado Outward Bound School. Jocelyn got involved with public lands advocacy issues through her work for The Mountain Pact where she worked with local elected officials throughout the western U.S. to fight for public lands protection, wildlife conservation, and recreation access.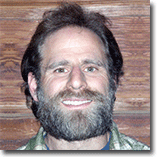 Josh Osher ~Western Watersheds Project's public policy consultant  and Montana Coordinator travels to Washington, DC on a regular basis to meet with Congressional staffers and Administration officials to discuss the ills of the public lands grazing program and our common sense solutions. The road toward comprehensive change is long and hard, especially considering the current climate in DC, but we are making progress and the word is getting out. more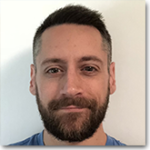 John Persell ~ Western Watersheds Project's staff attorney for 10th Circuit litigation, John grew up in the northern Minnesota and spent his childhood exploring the surrounding forests and wetlands. Family trips out west to Yellowstone and the Black Hills further stoked John's appreciation of wild places. After studying music and Spanish at Bemidji State University, John headed to law school. In 2009, he earned an LL.M. in environmental and natural resources law from Lewis and Clark Law School. John worked for Biodiversity Conservation Alliance in Wyoming and Pacific Rivers in Oregon before living overseas for a few years. In his free time, John enjoys climbing mountains and exploring the vast and varied landscapes of the west.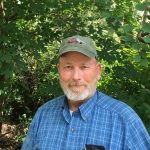 Dave Stricklan – Western Watersheds Sagebrush Specialist and liaison to the Sagebrush Habitat Conservation Fund. Dave grew up on a working farm/ranch in central Idaho. He worked for 12 years as a wildlife biologist and range conservationist with the USDA Forest Service and then spent fourteen years teaching Wildlife Management, Range Ecology, and Stream Ecology at Brigham Young University – Idaho. He came to WWP from New Mexico State University…. more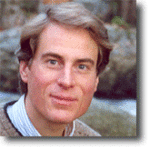 Jonathan Ratner ~Western Watersheds Project's Director for Wyoming, Utah and Colorado. Jonathan joined WWP after a stint with the Forest Service in which he documented severe degradation caused by livestock grazing. When his reports were consigned to the 'round file' by the Forest Service, he sought out assistance from various area conservation organizations to deal with the problems, all of which declined to help. In his search for assistance farther afield he came across Western Watersheds Project and shortly thereafter started WWP's Wyoming Office.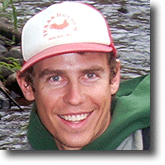 Paul Ruprecht ~Western Watersheds Project's Director for Oregon and Nevada. Paul grew up in Twin Falls, Idaho. From a young age, he accompanied his parents and brothers on high desert adventures in southern Idaho and northern Nevada. He developed a love of wild places and recognition of the importance of public lands. Paul spent six seasons working as a wildland firefighter for the BLM and Forest Service in Idaho, Oregon, and Alaska. more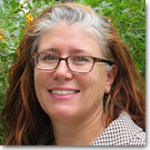 Cyndi Tuell~ Western Watersheds Project's Arizona/New Mexico Director. Cyndi is an attorney and conservation advocate with more than ten years of experience protecting federal public lands in the Southwest. Cyndi has worked with national and local conservation partners to protect the habitat of native species and ensure good land management policies are implemented to protect natural resources. She holds both a bachelor of science in Ecology and Evolutionary Biology and a law degree from the University of Arizona. While in law school Cyndi researched conservation issues related to grazing on state trust lands and co-authored two publications on state trust lands in the West. Cyndi was born and raised in Tucson, Arizona where she enjoys bicycling, hiking, camping, local music and is an appointed member of the Tucson-Pima County Bicycle Advisory Committee.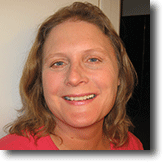 Laura Welp ~Western Watersheds Project's Ecosystems Specialist.  Laura  grew up in Alaska, where she received her bachelor's degree in Biology from the University of Alaska – Fairbanks.  After working as a seasonal biological technician conducting monitoring studies in numerous national parks and wildlife refuges in Alaska, California, and Utah, she went back to school for her Master's degree in Botany from the University of Wyoming in Laramie. more