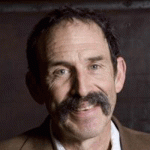 Director~ Dr. Bruce Hayse
Bruce maintains a family practice in Jackson, Wyoming and has worked for the U.S. Forest Service in Idaho.  Dr. Hayse earned Master's degree in plant ecology from the University of Wisconsin before graduating from the University of Oregon medical school.  He  co-founded Earth First! a group that advocated extreme measures in fighting for conservation
Karen has worked as an illustrator at the University of Michigan, and since 1987, as Principal Illustrator and later Archivist at the Museum of Vertebrate Zoology (MVZ) at University of California at Berkeley.   She helped design and produce a website for the Museum called "Doing Natural History."
Ralph is a specialist in natural resource and environmental policies and politics. He is not a biologist. He was born, raised and has lived in Utah and Idaho his entire life. He has many years experience in Western public land and environmental issues. Maughan has written several hiking guidebooks in addition to academic books and articles.
Karen is a resident of Teton Valley, Idaho and the San Francisco Bay Area, California.  She received her undergraduate degree in Zoology from the University of California, Berkeley. She has extensive experience in editorial management with a major publishing company.  An avid photographer and videographer, she is passionate about using media to raise awareness and create change around conservation issues.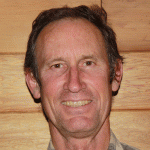 Secretary/Treasurer ~ Kelley Weston
Kelley is the co-owner of Native Landscapes a company founded to design and build beautiful, sustainable outdoor environments. Native Landscapes is an award-winning leader in understanding, creating and establishing environmentally appropriate landscapes.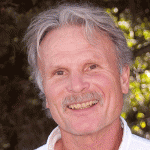 Vice President~ George Wuerthner
George Wuerthner is an ecologist and author. He has published 36 books including Welfare Ranching: The Environmental Consequences of Public Lands Ranching and, most recently, Energy: Overdevelopment and the Delusion of Endless Growth (Island Press).   George studied both wildlife biology and botany as an undergraduate at the University of Montana.
Advisory Board
Dr. John Carter
Debra L. Donahue
Dr. Steven Herman
Martin Flannes
Dr. Don Johnson
Louise Lasley
Jon Marvel
Dr. Elizabeth Painter
Dr. Tom Pringle
Todd Shuman
Louise Wagenknecht