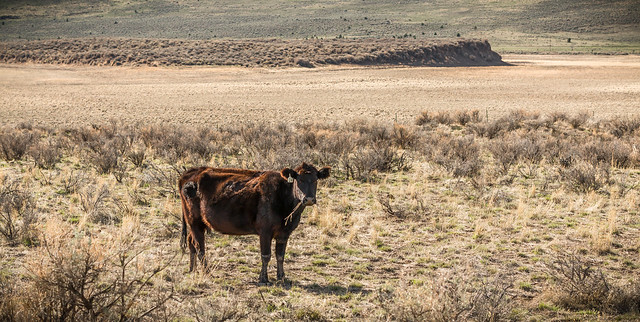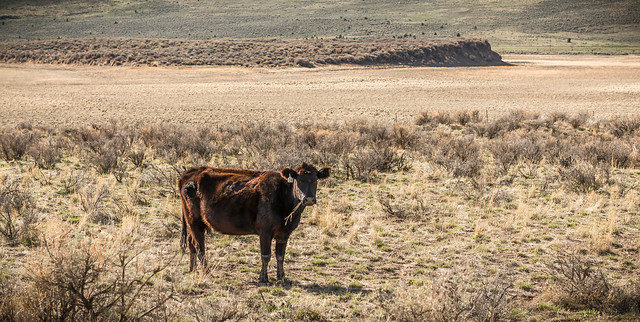 January 11, 2021
On the very last day of 2020, the Trump Administration took another swing at handing Oregon public land grazing permits back to Hammond Ranches, Inc., the notorious ranchers who were convicted of setting dangerous fires that burned public lands. The father and son duo had a long history of disregard for public lands grazing management but nonetheless received President Trump's pardon in 2018.
Then, when Secretary Ryan Zinke illegally ordered the Bureau of Land Management to renew their permit, we went to court and overturned that decision. Now, two years later, the Bureau is once again proposing to hand over these public lands to bad-actor permittees, permitting grazing and livestock infrastructure on 26,378 acres of four allotments: Hammond, Mud Creek, Hardie Summer, and Hammond Fenced Federal Range within what is being referred to as the Bridge Creek area.
We strongly suspect there are political forces at play here, because the process is being rushed along and a key part of the grazing regulations includes the requirement that grazing permits may be issued only to "qualified applicants." 43 C.F.R. § 4130.2. BLM must find that any applicant for a new grazing permit has a "satisfactory record of performance" as a mandatory qualification of receiving a grazing permit. Id. § 4110.1(a)(3)(b). Hammond Ranches, Inc. has no such record.
The Bureau is inviting interested parties to formally protest the proposed decision by this Friday, 1/15/21.
Protests may be submitted to:
Don Rotell
Field Manager, Andrews/Steens Resource Areas
Burns District BLM
28910 Hwy 20 W.
Hines, OR 97738
Or by email to blm_or_bu_bca_amp@blm.gov
Submit your protest today! 
The relevant documents are online here:
https://eplanning.blm.gov/eplanning-ui/project/1504684/570 
There are a number of key issues to raise in your protest: 
1. Make sure to tell the Bureau why you care about the orderly administration of the public lands livestock grazing program and how this improper decision-making affects you. Ask them to consider you an "Interested Public" on the Hammond, Mud Creek, Hardie Summer, and Hammond FFR allotments and to notify you of any future decisions.
2. In its proposed decision, the Bureau claims that it has selected the Hammonds based on their "past proper use of rangeland resources." That finding is wholly unsupported in the decision, contrary to evidence before the agency, and irrational based on Hammond Ranches history of criminal and non-criminal actions, including but not limited to multiple instances of setting fire to the public lands.
3. The decision will not adequately protect the important greater sage-grouse and redband trout habitat on these allotments.
Sage-grouse require at least 7" (18 cm) of vegetation height in nesting areas to effectively hide from predators. The proposed decision does not include vegetation height as an enforceable standard, making compliance with these terms unlikely and imperiling grouse habitat.
Redband trout need protection from livestock degradation. The proposed decision authorizes livestock grazing during times when spawning or migrating redband trout, redds, and rearing young may be present in streams. The EA does not analyze the direct impacts to redband from livestock disturbance. The proposed decision does not implement enforceable standards that protect riparian habitat in and around occupied or potential redband trout streams, including riparian stubble height, riparian utilization, and streambank alteration.
4. The level of proposed livestock grazing will continue the spread of invasive cheatgrass, elevating fire hazard, despite the agency's claims that cattle will help reduce fuel loads.
5. The Bureau has not provided adequate time for meaningful public participation. With just 13 days to comment on the 254-page EA in December and 15 days to protest the decision starting on January 1, 2021, the agency isn't affording interested parties enough time to review and reflect on the proposed management.
6. The Bureau should be forthcoming about what political influences are causing them to rush this decision out before President-elect Biden takes office.
Please reach out to Western Watersheds Project's Oregon/Nevada Director, Paul Ruprecht, at paul@westernwatersheds.org or (208) 421-4637 with any questions.
Thank you for speaking out for public lands!