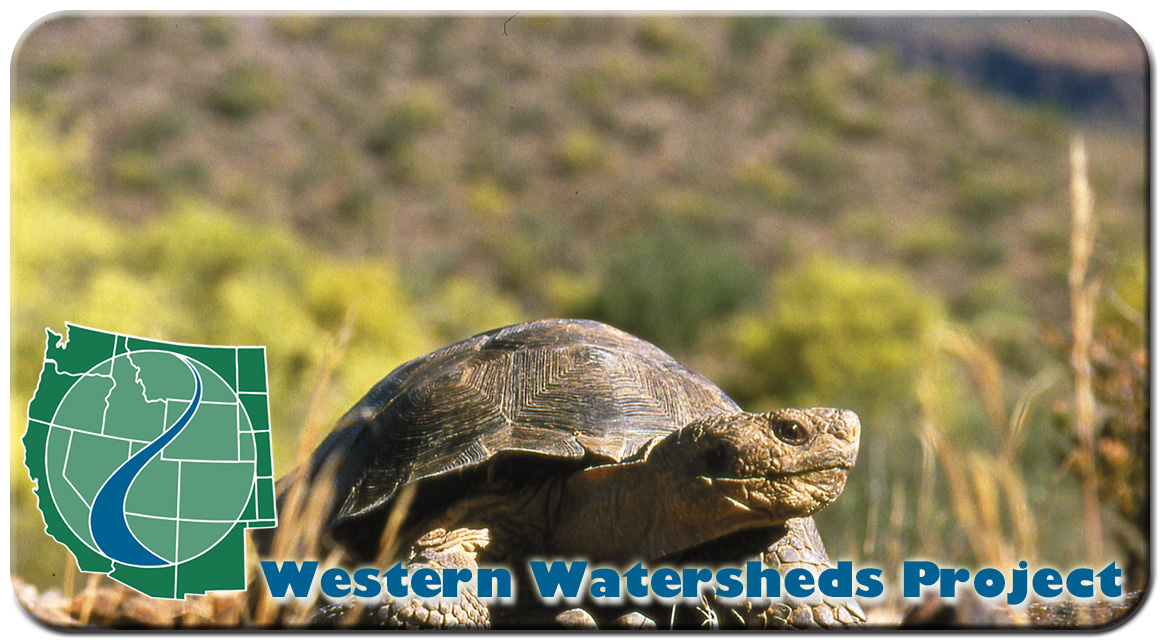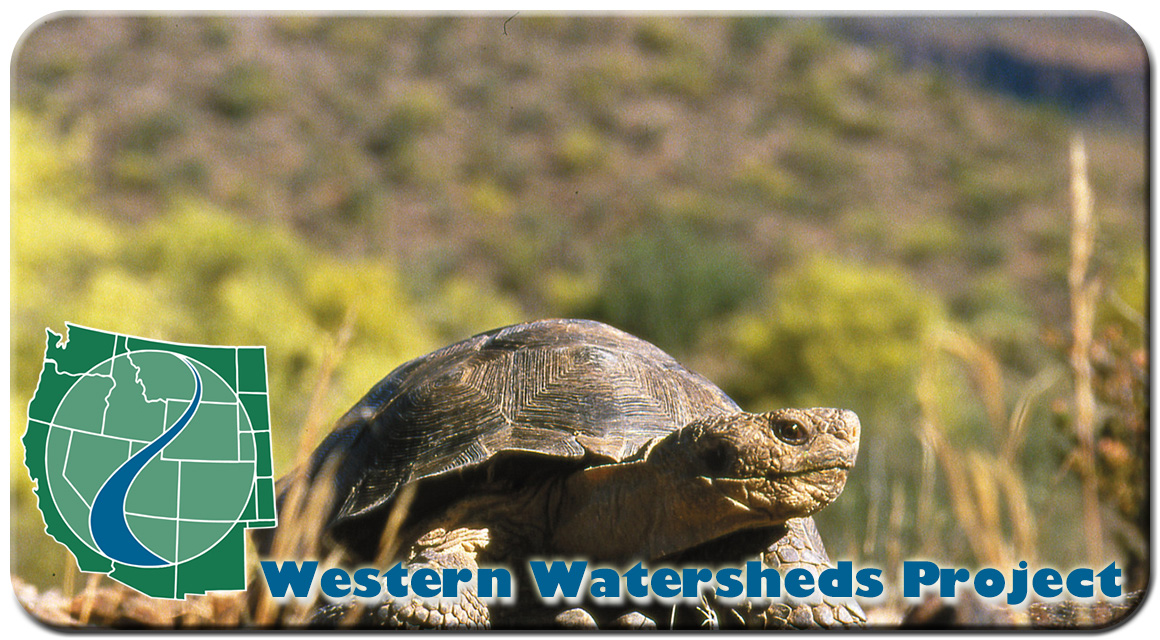 Good news! Yesterday, Western Watersheds Project and WildEarth Guardians, represented by our attorneys at Western Environmental Law Center, filed a stipulated settlement agreement with the U.S. Fish and Wildlife Service to resolve our 2019 lawsuit over their unlawful "Not Warranted" listing decision. The new agreement requires the agency to go back and take a new look at the imperiled animal's status in Arizona.
Our work on Sonoran desert tortoise began twelve years ago when WWP and Guardians submitted the petition to list the species under the Endangered Species Act. We believed then that the Sonoran desert tortoise was experiencing grave population declines and severe habitat threats, and the Service agreed with us after taking a preliminary look at the data in 2009.
By 2015 however, the Service had changed its tune, relying heavily on a nonbinding Candidate Conservation Agreement (CCA) to protect the species. Since then, habitat conditions for the species have only gotten worse, coupling drought and high temperatures with the threats of livestock grazing, off-road vehicles, invasive plants and habitat fragmentation.
Our new settlement agreement forces the Service to make a new determination on the tortoise within the next 18 months. There will be a new public process to evaluate the species' status; an honest look at the plight of the Sonoran desert tortoise will result in full federal protections. We'll be working hard to ensure that it does, and we'll be sure to give our members a heads up when there is an opportunity to comment.