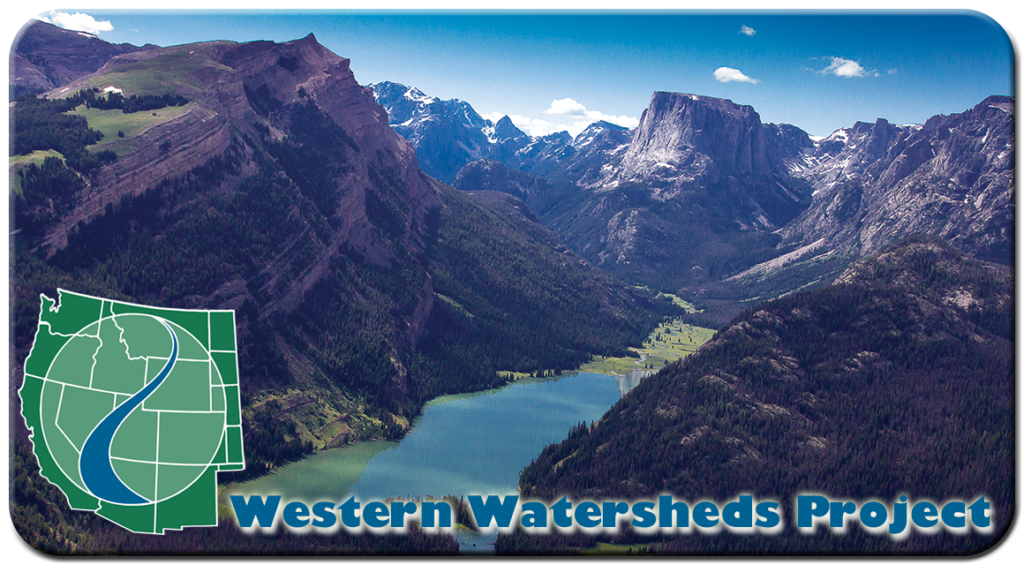 Great news for free speech and people who care about public lands! Yesterday, a federal court judge overturned and permanently blocked Wyoming's bad laws that sought to prevent the public from accessing and documenting land and land use decisions in the state by imposing civil and criminal penalties. The court found the 2016 revised statutes to have a "chilling" effect on speech, and therefore fundamentally incompatible with U.S. Constitutional law.
Western Watersheds Project was the clear target of these laws when the Wyoming legislature first passed them in 2015 while WWP was embroiled in a specious private lawsuit that our Wyoming Director Jonathan Ratner had trespassed while gathering water quality data. The ranchers eventually dropped that lawsuit, but the rancher-controlled legislature was working hard on criminalizing data collection activities through creating specific trespass statutes about crossing private land for the purposes of monitoring or observing environmental values.
WWP and our co-plaintiffs Natural Resources Defense Council and the National Press Photographers Association, represented by fought the state's burdensome laws and won it at the 10th Circuit Court of Appeals in September 2017. The appellate court had sent the decision back to the District Court for reconsideration give their findings that data collection is a form of speech. Yesterday's win confirms that this important form of speech is unfairly and illegally limited by Wyoming's politically-motivated laws.
Many, many thanks are due to our pro bono attorneys on the team, including lawyers from Public Justice and the University of Denver Sturm College of Law. We're thrilled to have helped protect free speech in Wyoming, and we couldn't have done it without our excellent legal counsel.