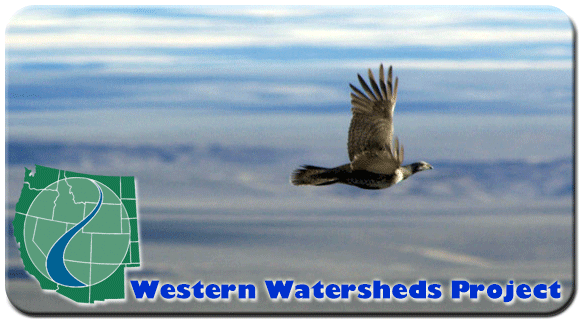 August 3, 2017
Online Messenger #356
This week, Western Watersheds Project won its 2013 appeal of a Bureau of Land Management (BLM) decision in Nevada on the Cottonwood and Scotty Meadows allotments! In a sharply worded rebuke to the Bureau of Land Management (BLM), Administrative Law Judge Pearlstein admonished, "BLM's selection of the proposed action and final grazing decision with no attempt to seriously consider and incorporate any terms and conditions that could benefit sage-grouse habitat was without a rational basis."
The two public land allotments south of Ely, Nevada are leased to the Southern Nevada Water Authority (SNWA) as part of its scheme to pull water from rural Nevada into Las Vegas. The SNWA maintains ranching operations to maintain access to water sources, but seems not to be concerned with its environmental impacts. Both the Cottonwood and Scotty Meadows allotments failed to meet rangeland health standards for wildlife habitat due to inadequate vegetation cover for nesting and brood-rearing for these ground-dwelling birds.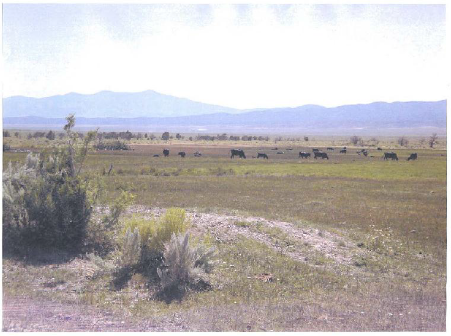 The BLM promised the U.S. Fish and Wildlife Service and the American public that sage-grouse would be protected by the 2015 Approved Resource Management Plan Amendments (ARMPAs), and this promise was the basis for the "Not Warranted" Endangered Species Act finding in 2015. But in every pending case, BLM has argued that the ARMPAs don't apply and the agency has resisted implementing any new restrictions on grazing management. So far the sage-grouse ARMPAs aren't worth the paper they are printed on. Litigation by WWP and our allies to fix the fatal weaknesses in the plans is still pending.
While Judge Pearlstein didn't rule on the applicability of the ARMPAs in this case, he did note that by overturning the decision, BLM would have to go back to the drawing board and comply with sage-grouse protection in the next round. WWP will be right there, ensuring that they do.
A copy of the decision can be found here.