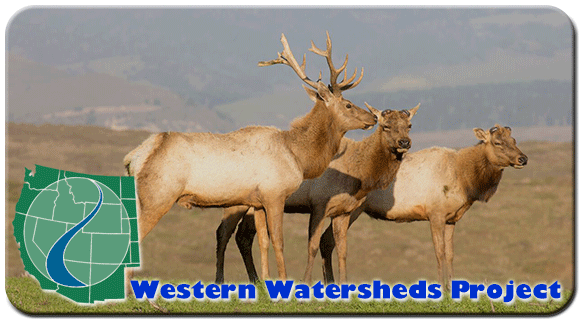 July 12, 2017
Online Messenger #355
Exciting news! Western Watersheds Project, Resource Renewal Institute, and Center for Biological Diversity have reached a settlement with the National Park Service that resolves litigation over cattle grazing on public lands near San Francisco Bay at Point Reyes National Seashore and the Marin County portions of the Golden Gate National Recreation Area!
This settlement stems from our 2016 lawsuit that sought to force the Park Service to update the overarching management plan rather than extending cattle grazing leases to allotments on these public lands. Now, the General Management Plan will have to take a hard look at the conflict between livestock operations and native salmon runs and wildlife, including the tule elk, a charismatic species that is threatened by competition with dairy cattle on the park unit. Livestock are also causing soil erosion and polluting waterways that are habitat for threatened and endangered species, not to mention the impacts to recreational users who want to enjoy a lovely landscape rather than a barnyard!
Taxpayers spent millions of dollars to buy out the private lands within the National Seashore, but 15 private ranching operations continue to use 24 lease units within the 'protected' area. This sweetheart deal could have continued for another 20 years if WWP and our allies hadn't insisted that the ecological values of the National Seashore be analyzed before being locked in for further degradation. We'll be working to improve the forthcoming plan and ensure that the best available science is brought to bear in the analysis.
Many thanks to Advocates for the West and Jeff Chanin of Keker and Van Nest for their legal representation in this lawsuit!