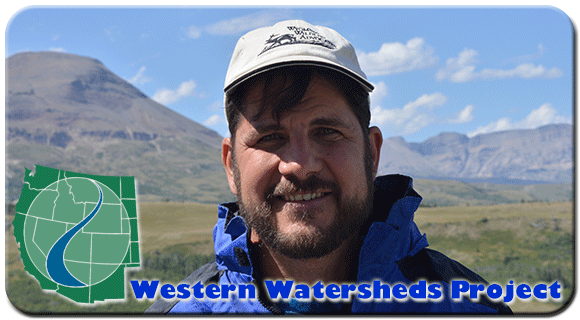 September 27, 2016
Online Messenger #339
A wildlife biologist, avid back country traveler, writer, and policy expert, Erik Molvar brings over fifteen years of experience working in the conservation nonprofit arena with him to this leadership role. He's worked most recently for our ally, WildEarth Guardians. Erik spent eight years as Executive Director of Biodiversity Conservation Alliance in Wyoming and has worn many hats in the conservation community. Recently, Erik has been very active with Greater sage-grouse conservation and planning efforts across the West, working closely with a number of existing WWP staff along the way.
In addition to his professional experience, Erik is committed to supporting Western Watersheds Project's independent and self-directed staff. Erik knows we have some of the best people in the West working on public lands issues and is passionate about advancing and expanding WWP's outstanding work.
I congratulate our staff on making the transition to a new Executive Director as seamless as possible. Thank you for your good work!
Welcome, Erik! We look forward to working with you!
Sincerely,
Ralph Maughan
Board President, WWP